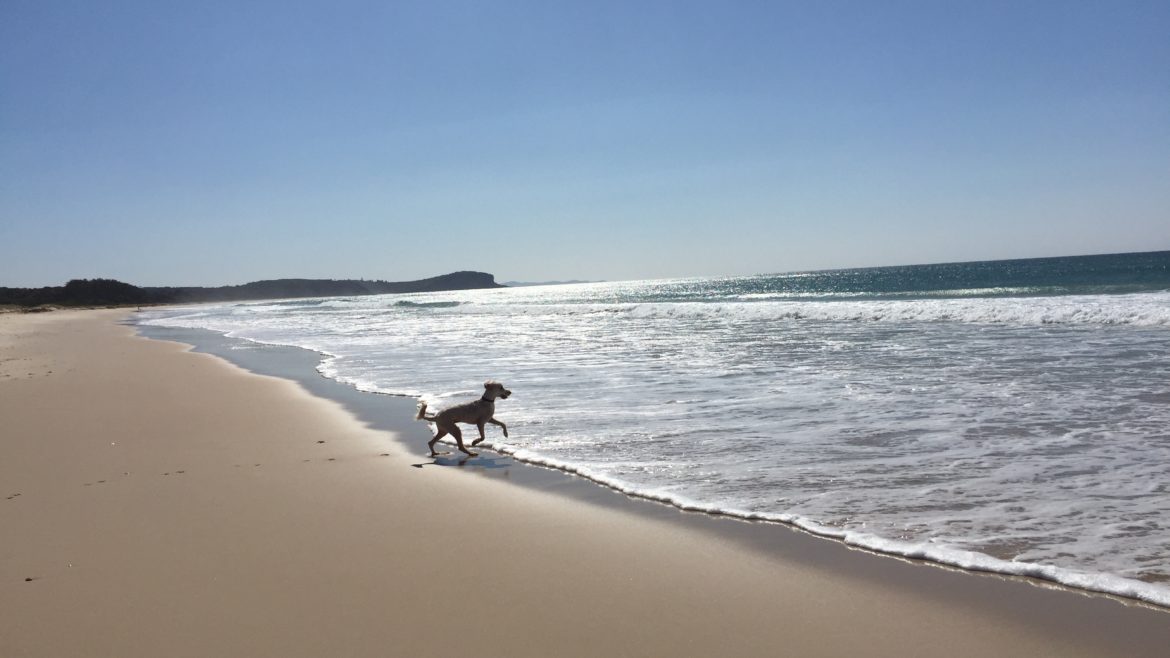 Cobe Cottage Black01 is situated in North Haven (Greater Port Macquarie), a popular swimming, surfing, kayaking, fishing, boating, bushwalking, cycling and paragliding destination. It's about a 3.5-hour easy drive from Sydney and a 30-minute drive from Port Macquarie/airport.
At approximately 6 square kilometres North Haven hugs the Camden Haven River and the Pacific Ocean. The river and lakes are home to dolphins, a wide variety of fish and some of the largest wetland eco systems on the North Coast providing habitats for a wide range of native birds and other wildlife such as koalas and kangaroos. The Camden Haven River and Riverside walk is at the end of Black01's cul-de-sac.
Grants Beach (also know as North Haven Beach) is a kilometre from Black01. This beautiful pristine beach runs for about 3.5 kilometres. It's home to the Camden Haven Surf Lifesaving Club, who with council lifeguards patrol the beach during the school holidays and summer weekends. Dogs can run free on the beach north of the patrolled area. At the southern end of the beach there is the Beach Break Café, picnic tables, showers and other amenities.
A 5-minute drive away, Laurieton is well serviced by plenty of places to eat with fish and chips from the local Fishermen's Co Op to pubs and clubs. The latest movies can be seen at the Plaza Theatre built in 1959 and where in the early 70's Baz Luhrmann's father was the projectionist.
To get you started below are some of the places the North Haven locals spend time. For an extensive range of activities in the North Haven and Port Macquarie areas check out the links at bottom of this page.
North Haven Takeaway • On the corner of Leighton Close
Take away done well.
02 6559 8586 • 72-73 The Parade, North Haven
The Sandbar • 15-minute walk
Great coffee, breakfast, lunch and afternoon tea with home made pastries, overlooking the Camden Haven River.
www.thesandbarcafe.com • Shop 3, 621 Ocean Road, North Haven
Whalebone Wharf Seafood Restaurant (established in 1971) • 30-minute drive
Port Macquarie's iconic waterfront seafood dining destination nestled over the banks of the Hastings River.
www.whalebonewharf.com.au • 269 Hastings River Drive, Port Macquarie
For an extensive range of activities in the North Haven and Port Macquarie areas check out the links below
www.visitnsw.com/destinations/north-coast/port-macquarie-area/north-haven
www.visitcamdenhaven.com.au
www.portmacquarieinfo.com.au